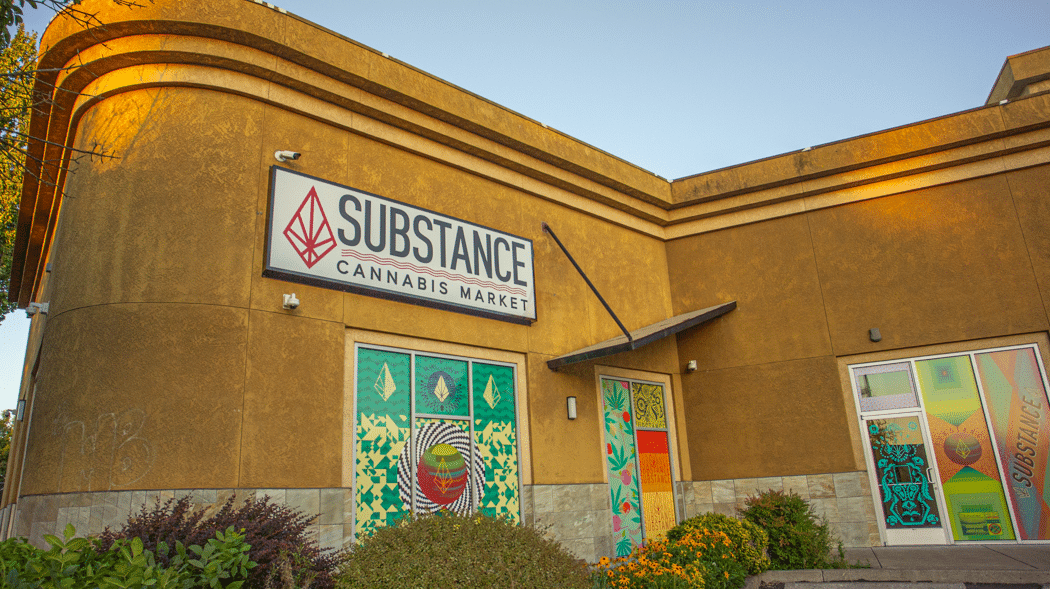 Cannabis Dispensary in Springfield, Oregon
As the benefits of marijuana continue to become more and more known to the world, its popularity also grows. For the helpful professionals at Substance Cannabis Market, that means more opportunities to inform someone about a particular strain to ease their pain, help someone find a remedy for their insomnia, or even just pick out a calming Sunday afternoon cannabis product for relaxation.
This popularity is also why we want to service all areas of Oregon and our cannabis dispensary in Springfield is just another way we can do this. We have locations in Bend & Cottage Grove as well.
What Sets Us Apart
Whether you are looking for a recreational cannabis dispensary in Springfield, or a medical cannabis dispensary in Springfield, our location has you covered. We believe that all patrons who want to visit our locations should have access to the advantages that cannabis has to offer.
Additionally, our helpful staff is available to answer any questions that you might have. As cannabis continues to grow in popularity, so do the questions surrounding it. We are happy to answer these questions and help you find a cannabis strain and style that meets your needs, whatever those might be.
You Should Have Options
Just as there are different dispensary locations you can choose from based on your preference, there are also various ingestion methods, some of which might resonate better with you than others. The stereotype of weed being for joints only is long outdated. These days, there are all sorts of options you have.
If you don't like to smoke, for instance, then gummies are a popular method of consumption. And don't think that you have fewer options just because you are eating it as opposed to smoking it. This isn't the case. There are various types of gummies, made with various types of cannabis, meaning you can treat whatever you are looking to treat just as easily as you could by smoking.
There are other avenues we provide as well, such as beverages, tinctures, chocolates, and the list goes on. To find out what best suits your needs, visit our Springfield cannabis dispensary and come have a chat with our professionals.
Visit Substance Cannabis Market's Springfield Dispensary
The Substance Cannabis Market dispensary in Springfield, Oregon is located at 2329 Olympic St. Springfield OR 97477. We are open Monday to Saturday from 9:00 AM to 9:00 PM, as well as Sunday from 9:00 AM to 8:00 PM.
Come pay us a visit at our Springfield dispensary, whether your needs are medical or recreational, we have the knowledge and the products to help. We also offer the option to peruse the menu and order online. Customers must still come and pick up their items in person, but many have found online ordering to be a simple and time-saving approach to getting the cannabis you need.
Substance Offers Online Ordering and Curbside Pickup at All Dispensary Locations Throughout Oregon
Monday – Saturday 9A-9P
Sunday 9A-8P