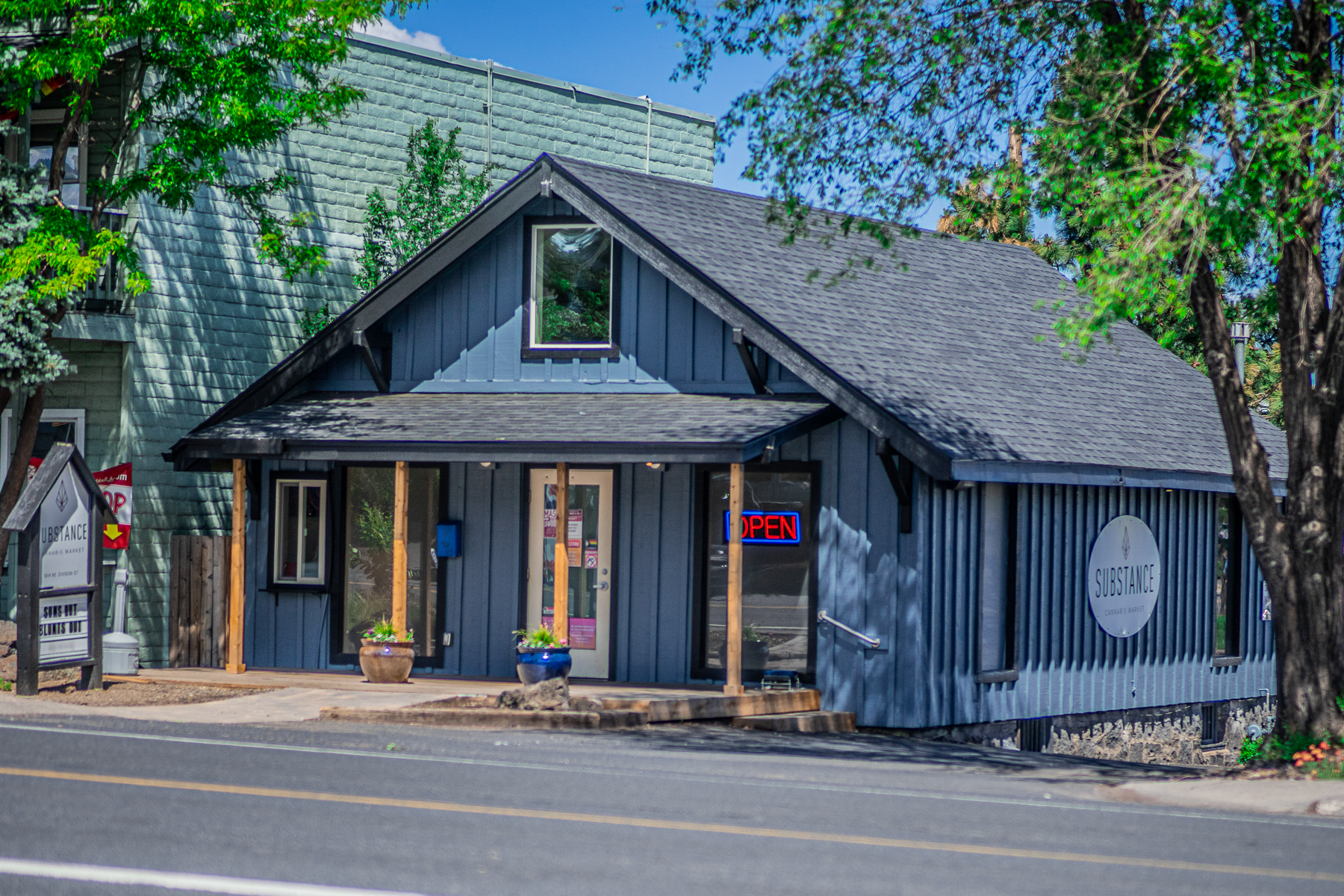 Cannabis Dispensary in Midtown Bend, OR
With a variety of cannabis products ranging from flower to vaporizers to CBD, finding a cannabis product that is right for you can be challenging.
No matter how knowledgeable or inexperienced you are when it comes to cannabis, you should be able to find a product that suits your preferences and needs.
When you visit Substance's cannabis dispensary in Midtown Bend, Oregon on Division Street, you receive help from kind, non-judgmental, and knowledgeable specialists to find the perfect product.
Our daily objective is to assist all consumers in experiencing the delight of cannabis products in daily life.
What Makes Our Midtown Bend Oregon Dispensary So Unique?
Unmatched Customer Experience
Any customer who walks through the doors of our Midtown Bend Oregon cannabis dispensary will receive an unmatched retail experience and feel at ease buying cannabis just like any other product.
Our overarching goal is to exceed consumers' expectations by creating a cutting-edge and trendy cannabis retail environment.
With our marijuana dispensary in Midtown Bend, Oregon, you can expect a safe environment and exceptional customer service.
Our Products
We provide Division Street in Bend, Oregon with the best products on the market that are unlike any other.
We sell high-quality flower and pre-rolls with your choice of Hybrid, Indica, and Sativa strains. Unsure about which strain is right for you? Our friendly budtenders will be there to guide you every step of the way!
We also carry a wide selection of concentrates, such as kief and wax, and edibles, such as chocolate, gummies, drinks, and much more.
Plus, we supply premium vaporizers, along with lotions and balms to provide relief for both therapeutic and leisure purposes. Our high-quality CBD products provide significant benefits to improve your everyday life.
Choose Substance's Midtown Bend Oregon Marijuana Dispensary
Our dispensary in Midtown Bend, Oregon is conveniently located on Division Street right off the 97 freeway.
Once you walk through our doors, you're transported to an experience unlike any other.
If you're experienced, you are free to browse our product selection up close in a pressure-free atmosphere. If you're a newbie, ask one of our kind and professional budtenders for assistance and they will be happy to help and answer all your questions.
We adhere to all legal requirements and provide safe and secure access to high-quality lab-tested cannabis products.
We make shopping for cannabis products simple. Visit our Division Street cannabis dispensary in Midtown Bend, Oregon, or shop online today!
Substance offers online ordering and curbside pickup
at all dispensary locations throughout Bend, Oregon
Monday-Thursday 9a-9p
Friday-Saturday 9a-10p
Sunday 9a-8p
1814 NE Division Street
Bend, OR 97701