As anyone who's visited a dispensary can tell you, there are a myriad of ways to consume weed. So, for those of you new to cannabis, we've prepared a short introduction to the various preparations of the plant.
Bud
What is it?
Bud is the literal flower of the cannabis plant. It contains all those lovely cannabinoids and terpenes that give cannabis its therapeutic and psychoactive effects.
How do you consume it?
Bud is typically smoked. It can also be vaped, although vaporizers that can handle flower tend to be a bit more technologically advanced, and pricier.
What are its effects like?
When bud is smoked or vaped, the onset is almost immediate. You should begin to feel the effects of flower within 30 minutes at the longest. However, bud is generally not as potent or as long-lasting as extracts or edibles. Your high should be mellower, and should not last for much more than two hours.
Extracts
What are they?
Extracts, also called concentrates, are a product produced when solvents strip away much of the cannabis plant itself, leaving behind high concentrations of cannabinoids. Concentrates can be produced using a variety of solvents, from butane to carbon dioxide to ice water. They also come in a variety of consistencies, from hash, to shatter, to wax and more.
Topicals are also a type of extract. They are applied to the skin, however, and produce no psychoactive effects. Rather, they are usually used for treating localized pain and inflammation.
How do you consume them?
Extracts are usually consumed using either a dab rig or a vape pen. A dab rig looks and acts something like a super-charged bong.
What are their effects like?
Because extracts have such high concentrations of cannabinoids, they tend to be extremely potent. While it is relatively easy to control your high by sipping on concentrate in a vape pen, dabs tend to get even the most seasoned veterans quite stoned. Similar to flower, onset should be near immediate.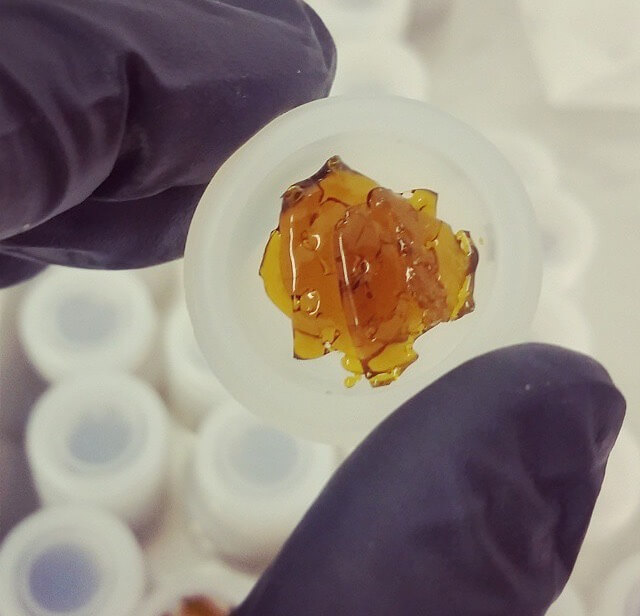 Edibles
What are they?
Edibles are cannabis-infused food and drinks. They come in a variety of forms, from savory snacks to tasty beverages.
How do you consume them?
To consume an edible, simply eat or drink it.
What are their effects like?
Edibles are extremely potent, and, to the surprise of many first time users, slow to take effect. For this reason, we always recommend starting low and going slow until you get a handle on your appropriate dosage. Just how long edibles take to set in depends on the kind you are consuming.
Those consumed sublingually, such as tinctures, lozenges, and hard candy, take effect relatively quickly, usually around 15 to 30 minutes.
Gastrointestinal edibles, such as savory snacks, baked goods, and most drinks, can take up to about two hours to reach their full effect.